College
College of Medicine and Dentistry
Publish Date
13 September 2022
Medical pathway nurtures health outside big cities
James Cook University's first 10 cohorts of doctors are more than twice as likely to practise in remote, rural and regional areas as other Australian medical school graduates, a peer-reviewed study shows.
The study by Dr Torres Woolley, Professor Tarun Sen Gupta and Kath Paton, published in the Rural and Remote Health Journal, reaffirms JCU's record for successfully producing health professionals for rural and regional Australia.
JCU's medical school, the first in Australia to be based outside a metropolitan area, enrolled its first students in 2000 with a mission to address the needs of north Queensland communities. The University's innovative, rurally focused medical education program operates across a distributed network of clinical schools and other teaching sites across northern Queensland.

Prof Sen Gupta says the fact rural and regional outcomes are maintained at mid-career shows the JCU model works. Here are some of the key findings of the study, 'Mid-career graduate practice outcomes of the James Cook University medical school: key insights from the first 20 years'.
Graduates of JCU's first 10 medicine cohorts are:
1. More likely to practise in remote, rural and regional areas
While only 20 per cent of all Australian medical school graduates practise outside metropolitan areas, 46 per cent of graduates from JCU's first 10 medicine cohorts are based outside the big cities.
In addition, one in six graduates from the first 10 cohorts is practising in a rural or remote town. "The critical thing is that the early indicators we had from internship location and intent at graduation are being followed through into mid-career: postgraduate years (PGY) five to 14. By PGY5, most doctors are on a training path, and by PGY14 most have finished training," Prof Sen Gupta says.
Regional: Graduates from JCU's first 10 medicine cohorts were three times more likely than the national average to work in regional cities – 29 per cent compared to 9.2 per cent of graduates from all Australian medical schools.
Rural: 14 per cent of graduates from the first 10 cohorts were working in rural areas, versus 10 per cent of graduates from all Australian medical schools.
Remote: 2.9 per cent were working in remote towns, more than double the proportion from all Australian medical schools.
2. Working where doctors are needed
"The rural and remote distribution of our graduates is in proportion to the population distribution, and the proportion of graduates working regionally is greater," Prof Sen Gupta says.
"About a third of the first 10 cohorts are working in regional cities, which represent about 20 per cent of Queensland's population. Typically, it's the opposite – there's a much greater concentration of graduates in metropolitan cities, where 62 per cent of the population lives, and not enough in rural and remote locations."
Prof Sen Gupta says JCU is about regional health as much as rural health: "Producing specialists and specialist GPs in regional cities is a win," he says. "We've done a very good job at providing a regional workforce, and we're doing a good job of providing a rural workforce. However, the tide was out a long way and there were a lot of vacancies to fill."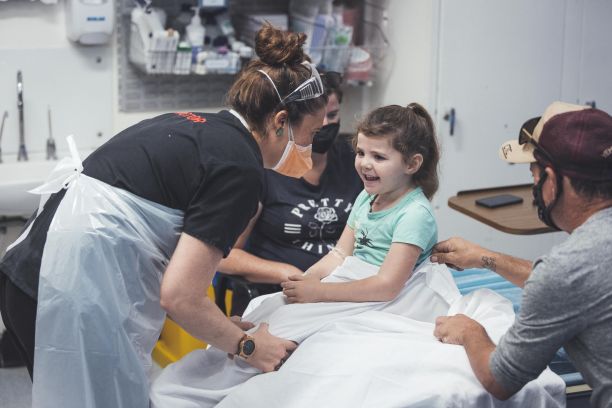 3. More likely to choose generalist careers
Just as importantly as addressing workforce maldistribution, more than half of JCU's PGY5-14 medical graduates have chosen to become general practitioners, rural generalists or generalist specialists.
"When we look at the careers, 33 per cent were in general practice, 24 per cent were sub-specialists, 11 per cent were rural generalists and 10 per cent were generalist specialists or hospital non-specialists," Prof Sen Gupta said.
Another JCU study in 2019 noted: "There is growing evidence that health systems with a generalist orientation consistently achieve a better and more equitable distribution of health outcomes across the population regardless of patient socioeconomic or geographic constraints."
4. Making an impact in the rural health workforce
The study was based on a large dataset comprising 97 per cent of graduates in the first 10 cohorts with a known practice address in Australia. "This is real data on what people actually do, as compared to intent," Prof Sen Gupta said. "It's giving us an idea not just of the careers people intend but the careers they're undertaking and the locations in which they're living, because both things are important."
The researchers say the location and specialty career data "make a strong case that JCU graduates are having a significant impact across a high proportion of communities within the JCU medical school's reference area of North, North West, Central and Central West Queensland."
Half of all North and Central Queensland towns with a hospital and/or medically led community health centre have one or more JCU medical graduates, the 2019 dataset shows.
The JCU rural experience: How we do it
JCU's six-year Bachelor of Medicine, Bachelor of Surgery degree focuses on producing doctors with the skills, experience and commitment to work in underserved northern Australian communities.
This is achieved through at least 20 weeks of rural and remote medical placements for each student, a curriculum focused on rural, remote, Indigenous and tropical medicine, and a selection process oriented towards applicants from North Queensland, rural or Indigenous backgrounds as well as applicants with a strong commitment to serve.
One of only two Australian medical schools that admit school leavers, JCU has a young, values-driven and diverse student cohort, with 74 per cent of graduates from non-metropolitan areas and 57 per cent from North Queensland communities at time of application.
More recently, JCU's postgraduate training in general practice and its Northern Queensland Regional Training Hubs partnership with hospitals and health services have formed a complete pathway or pipeline that enables doctors to continue their training in the north. The JCU GP Training Program, which provides formal training for general practice and rural medicine, has 470 GPs in training across a region that covers 90 per cent of Queensland.
The authors of the mid-career practice outcomes paper say the JCU medical school's extended undergraduate rural training programs and postgraduate general practice training are showing positive early results in improving rural and remote generalist medicine practice outcomes across northern Australia.
"Additional government measures such as the Northern Queensland Regional Training Hubs initiative will also be important to support and advocate for increased intern places in non-metropolitan hospitals, and in establishing more local training places for JCU and other medical school graduates who wish to train in generalist specialist or subspecialist pathways across north Queensland hospitals," they write.
Addressing a need
The study highlighted Australia's continued reliance on international medical graduates to fill positions in regional, rural and remote areas despite producing 86 per cent more domestic medical graduate numbers since 2007.
Only 53 per cent of rural Queensland's medical workforce was trained in Australia, according to the 2020 Health Workforce Queensland dataset.
Prof Sen Gupta said government support was needed to continue to strengthen training locations outside the big cities. "We've shown it's effective to train people in rural and regional locations, that many of them stay rurally and regionally, but we need continued support to increase the places and the training pathways," he said.
The researchers say their study "reinforces the importance of all components of the training pathway – every ingredient in the recipe is important – and the need for further investment in regional, rural and remote medical education across the training continuum".
Read the white paper exploring the key statistical findings of the report, and find out how JCU is Making Rural Health Matter.