Dean's Learning and Teaching Excellence Award Winners 2021
Fri, 26 Nov 2021
Categories: .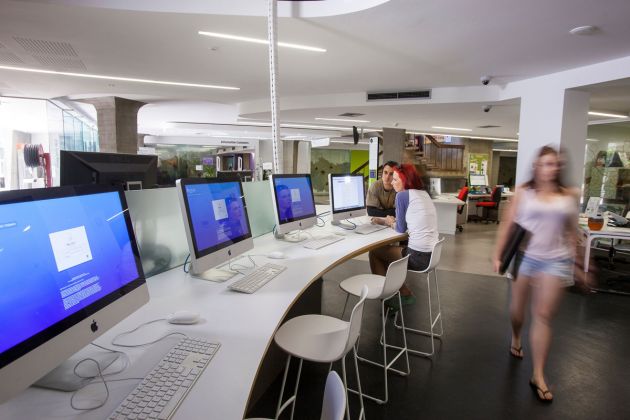 The College of Medicine and Dentistry Teaching Excellence Awards are to recognise staff who have made exceptional contributions to learning and teaching in the College.
---
Andy Gavan and Mitch Russell
Awarded for Creativity and innovation in traditional or technology-based learning environments.
Andy is the Team Leader of Laboratories and Technical Support for MedTech. Mitch is a Technical Support Advisor for MedTech.
"In December 2020 and January 2021 our selection team carried out the single largest Zoom endeavor in JCU's history, which accounted for approximately 10% of the total average Zoom usage, in redesigning our selection interview processes in 2020 in response to Covid-19. Andy Gavan and Mitch Russell were integral parts of that team and in fact, we would not have been successful without their support."
"Whilst this was a team effort, the skills, knowledge, commitment and dedication shown by Mitch and Andy, in particular, was a testament to the success we had."
---
Dr Amar Sholapurkar
Awarded for Commitment to, enthusiasm and passion for, learning and teaching.
Amar is a Senior Lecturer in Clinical Dentistry and Oral Radiology and Discipline Lead of Oral Radiology within the College of Medicine and Dentistry, Cairns.
"Dr. Amar has single-handedly reconstructed the subject, 'dental radiology' at JCU. We the present JCU dental students are very fortunate to receive an "Extraoral Radiography license" upon our graduation. This was only accomplished by the hard efforts, initiative and dedication of Dr. Amar. He took an initiative and received accreditation from the Queensland Radiation Health Brisbane for JCU's "Extraoral Radiography Licensing Course". This was a revolutionary change to the JCU dental curriculum. The accreditation of this course has meant that JCU dental students can obtain their Extraoral Radiography License (under the supervision of Dr. Amar) and therefore, no external courses would be necessary (for JCU students) after graduation in order to obtain this ".
"Dr Amar is incredibly knowledgeable and this is evident when he was teaching us about OPGs and Lateral cephalometric radiographs". "Excellent lectures and excellent student communication. Very quick email response and very helpful".
---
Deanne Cassidy
Awarded for Commitment to, enthusiasm and passion for, learning and teaching.
With her position as a Clinical Skills Lecturer / Medical Education for the MBBS program within the College of Medicine and Dentistry,
"Deanne has been an integral member of the colleges' clinical skills department for numerous years, providing high quality clinical teaching with a signature vibrancy that is impossible to ignore. Dee has taken on a myriad of roles during her time within the department, but arguably the most effectual and longstanding of this is her mentoring of our first year medical students.
"Dee empowers students to take control of their own learning by offering a range of learning opportunities that are engaging and enjoyable while also being educational. Her dedication to making the learning experience fun is truly beyond the level that is required and makes her an exceptional educator."
"Deanne's clearly infectious joy in her teaching is transcribed into the work she delivers in every single workshop or clinical interaction she is a part of. Her clear advocacy for lifelong learning, coupled with her impressive clinical career, positions her as an ideal mentor for students and colleagues alike – I have been fortunate enough to receive this mentoring and can only strive to instill the same clear love for learning as I begin my career."
---
Dr Dileep Sharma
Awarded for Mentoring of students and/or other educators.
Dileep is a Senior Lecturer in Periodontics with the College of Medicine and Dentistry teaching into the year 4 program in Dentistry.
"Dr Dileep Sharma has been involved in coordinating and leading the undergraduate research stream activities since he joined James Cook University (JCU) in 2016. He has been instrumental in introducing various enhancements within the research stream that form an integral part of year 4 program in Dentistry."
"Passion for research is at the heart of all the activities that Dileep is involved with, at both undergraduate and postgraduate (Honours) research. I have been involved, as a secondary advisor, with most of the Honours students and I see Dileep as an excellent mentor and ambassador for championing research in the field of Dentistry at JCU"
"Dileep is also the main organizer for the annual JCU Dentistry Clinical Day, a full day Continuing professional Development day attended by 200+ dental professionals in the North Queensland region. The highlight of the day is year 4 student research poster and podium presentations that have been well received and acknowledged as the event to showcase the student research projects within Dentistry."
---
Dr Aileen Traves
Awarded for Mentoring of students and/or other educators.
Aileen is a Senior Lecturer who coordinates the year 5 GP term in Cairns amongst other responsibilities.
"Aileen has played a central role in the growth and development of the Cairns Clinical School. One of the ways that she has assisted with its growth is by her mentoring of the academic and professional staff to ensure that there is a consistent quality learning experience for the students. This has also had the additional benefit of providing a quality working experience for academic and professional staff members. Aileen's significant influence is due to her passion for quality teaching and her level of care for staff and students."
"She is dedicated and willing to take the time to work with tutors who have an interest in medical education and has spent countless hours outside of her standard working hours to provide this mentorship. Our students receive a much better-quality education because of the time Aileen has put in working with the junior medical educators. This dedication is also shown in her work with the professional and technical staff. Her relationships with all staff are a true exemplar of how a team should work together. Aileen is an excellent mentor to students, academic and professional staff and I believe is very deserving of recognition for her contributions."
"If Aileen is representative of the quality of staff in the Cairns Clinical School, then we have a right to be very proud of our team."
---
Associate Professor John Smithson
Awarded for Promotion of, and advocacy for, improvement of learning and teaching AND Commitment to, enthusiasm and passion for, learning and teaching.
"Assoc Prof Smithson has been working relentlessly to promote, advocate and improve pharmacy learning and teaching. He leads the way by example, has successfully led to offer pharmacy program in two additional campuses (Cairns and Mackay). The innovative approaches in teaching and learning enabled Prof Smithson and his team to successfully commence the new pharmacy program."
"John puts his heart and soul into teaching, inspiring and encouraging the future of the pharmacy profession- his students. His effort, dedication and determination to nurture, shape and teach his students is so evident through the amount of work that he not only puts into his lectures, but also tutorials/GLS's, assessments and practical activities."
---
Congratulations to the 2021 award recipients once again, this is a small token of our appreciation for your efforts. I also recognise and thank all CMD staff for their continued and relentless efforts in providing CMD students with a safe and engaging learning environment.
A/Prof Bunmi Malau-Aduli
Associate Dean, Learning and Teaching